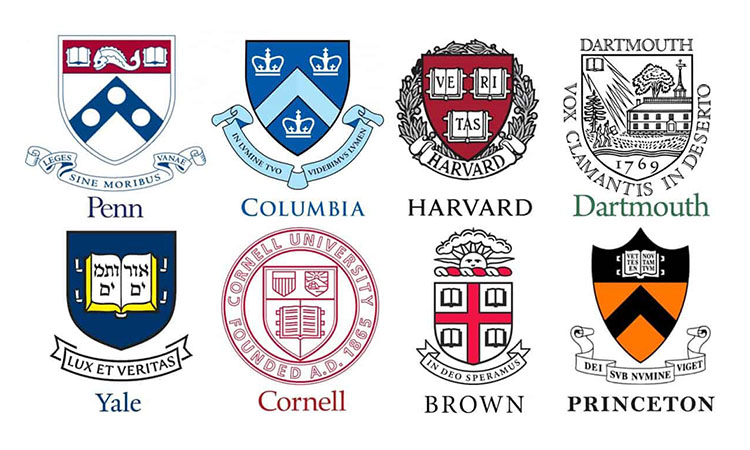 Study Abroad Consultant in Lahore. Waheed Ahmed & Co. (WAC Consultants) was formed in year 2000. Our motive was to facilitate students from Pakistan who have an interest to study abroad. Focusing this need, WAC Consultants aims at promotion of international education with special emphasis on students counseling and consultancy services.
In order to achieve our aims we operate a full time education counseling services. Our primary goal is to ensure that students who are planning to study abroad are given professional advice and information on the various requirements and procedures in a systematic manner and processing their applications for admission.
Welcome to WAC Consultants
WAC Consultants represent quality and prestigious institutions only and provide firsthand information to prospective students about student life and education system in the UK, Australia, Canada, Ireland and Cyprus.
To support and coordinate education promotion through seminars and exhibitions, marketing and recruitment activities, communicating the needs and visions of our clients in a well-managed and quality assured manner for the realization of the full scope of marketing objectives. Study Abroad Consultant in Lahore
At WAC Consultants, we ensure that students are equipped to cope with change to acquire the correct skills and knowledge in order to continue their learning & observation skills throughout their lives and to develop positive attitude that create individual and collective commitment to standards of perfection and excellence. Best Towing Services in Dammam
. We take every case as a case study and then give our honest and the best professional opinion. We take at least two different opinions from within our own associates who may agree and sometimes differ with each other. Then the case is finally presented to our Principal of practice, who is the best immigration consultant and lawyer and he decide how to handle this case professionally and the best possible way. That's why we are considered the best Immigration Lawyer and study aborad  Consultants in Lahore.  And we at WAC CONSULTANTS are currently the best CONSULTANTS which provide top-notch facilities for international student visas.
Well we are very professional and three of our staff members are certified icef trained agents counsellors(attached).waheed ahmad & co (wac consultants) is also an accredited and certified icef agency status for student recruitment with reference #5235(attached). we are also pier (professional international education resources) certified and qualified education agent counsellor, qeac# t139(attached). wac consultants is one of the few education companies who has iso-900:2015 certified, for the provision of counselling, consultancy and training services for students under ukas management services, certificate no 2033425 (attached). we are also in collaboration with british council to train the prospective students for ielts preparation at our office facility, we have also been trained by the british council for uk education and student counselling under education uk (certificate attached)we have attended and have been part of british council's "counsellors' symposium2017,2019 and 2021(certificates attached). i am also member of punjab bar and lahore high court bar association from where many lawyers go for masters of law including llm from the uk. we are also member of lahore chamber of commerce and industry where many business families sent their kids to the business schools in the uk. we also run two high schools for boys and girls from where many students aspire to study abroad in different disciplines at undergraduate level. above all we have experience of two decades in this field and we have lot of references for quality students.
Team Training
We train our staff in three different phases.
Two-week orientation schedule in order to get familiar with the system.
Our staff is regularly trained in the office during the normal working schedule in order to cope up with the education policy amendments, latest eligibility criteria and new courses.
The staff is sent for the training sessions and workshops organized by the British Council.
To provide proper guidance to the prospective students who want to abroad for studies.
To help and support students through career-oriented counselling.
To create awareness regarding education system in in various countries i.e. UK, USA, Australia Ireland and rest of the world.
To provide satisfaction to the students regarding their interest
To act as a bridge between the students and the institutions.
To guide the students to the changing trends in the industry and the business so that they choose a career path which is in demand when they graduate.
Our professional and qualified team is our strength.
We are very selective about institutions and students.
Keeping in view the requirement of students we are flexible in our terms and conditions.
We charge very nominal processing fee.
The central location of our office is easily accessible to all major parts
of the city.

"WAC Consultants gave me wide choice of colleges from England & Scotland. Offered me range of courses which ultimately made it very easy for me to decide about my future path and subsequently, Banff & Buchan College was my priority due to its quality teaching and studious environment."
Banff & Buchan College, Scotland

"Always wanted to proceed abroad for further studies in a respectable and well reputed institution like Bradford College, fortunately WAC Consultants had Bradford on their panel and with their great help and support I got visa for that institution in MA International Business Management program."

Bradford College, Bradford
"Lights!Camera!WAC! this what I say.
My dream of becoming a successfull Filmaker was actually powered by WAC Consultants. I found them while surfing for best consultants and no doubt google was correct. I got admission in world famous film academy within no time. Thanks to such amazing staff."

NewYork Film Academy
"My aim was to do LAW from the UK and Birkbeck was the one which attracted my wits for future education . WAC Consultants played a pivotal role for my migration from Pakistan to Birkbeck University directly, as a student. No doubt, I owe them for my LAW Degree".
University of Birkbeck, London